Special offer until 31/12: your interactive webinar starting at 75 €/month. Learn more...
The first all-in-one application for hybrid events
Seminars, conferences, workshops... Thanks to a reliable and secure collaborative solution, that combines a wide range of interactive features with video tools, you can reinvent your events and federate your teams wherever they are.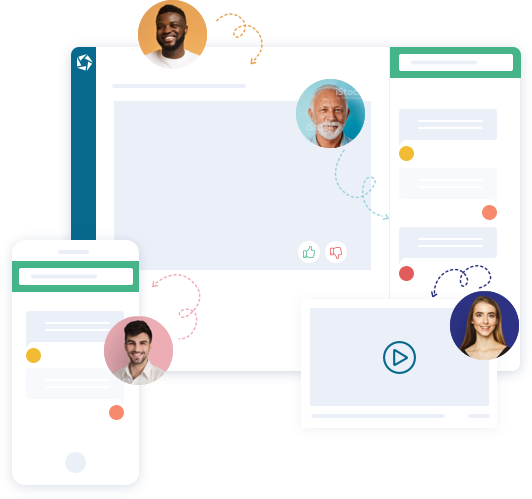 Create a customized platform for your event, upload your content (video, documents, questionnaires) and invite your participants. Schedule the speakers' presentations and the interactions (polls, brainstorms...).
During the event, both on-site and off-site participants collaborate simultaneously on the platform, via their laptop or smartphone. Participants' contributions are prioritized according to the audience's reactions (likes and comments). Your facilitator helps the process unfold smoothly. With the video control room, you handle the speakers and the broadcasting to your participants.
Keep the platform running after the end of your event so that your participants can view replays and continue to interact. Retrieve, cross-reference, and leverage analytical data collected during interactions to facilitate synthesis and decision making.
Wisembly

for all your events
Features

that our users love
Works with the tools

you already use
Take action!
Contact one of our solution specialists or start a free trial.