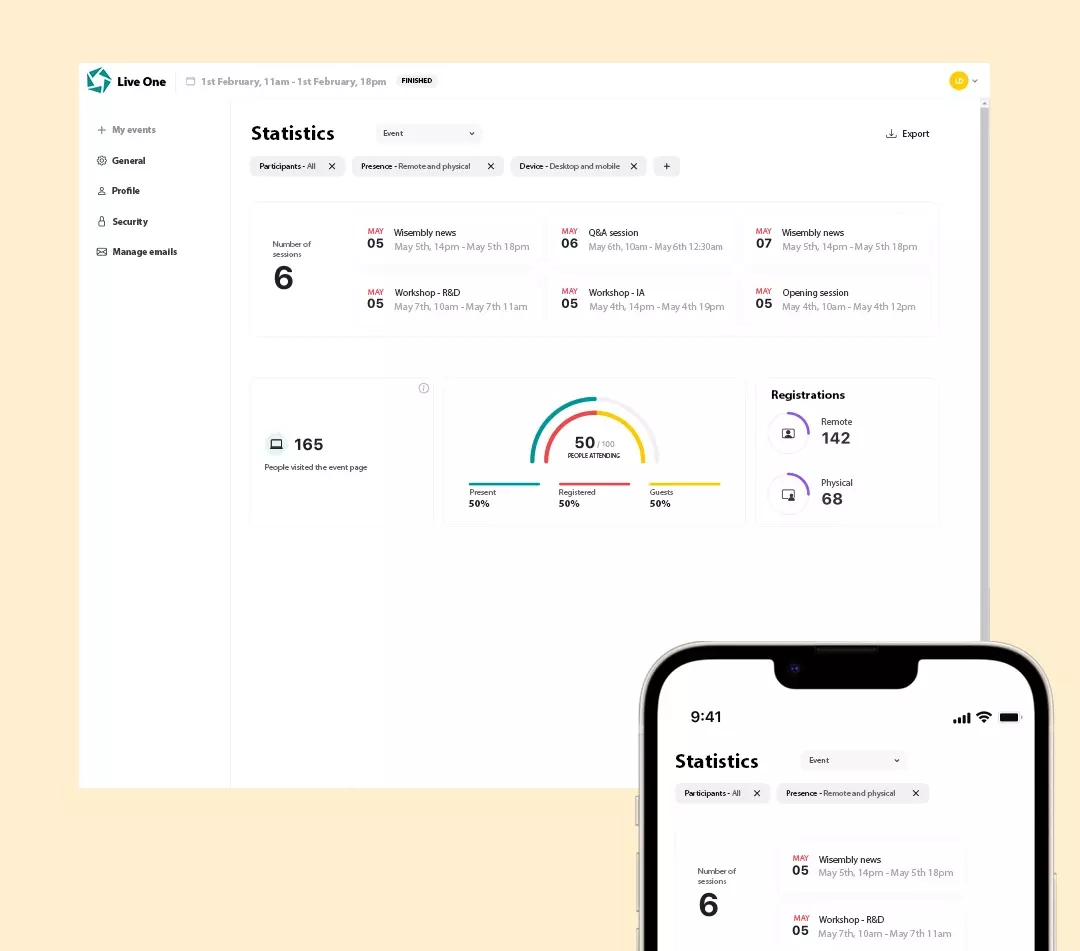 Keep your event alive over time with replay and document sharing! Consult and exploit valuable analytical data available on the platform.
Download and broadcast your replay
The Wisembly platform automatically records your event, which allows you to have the replay of your intervention and to broadcast it. Directly accessible on the platform, you can download and share it at your convenience.
Analyze the data from your event
The Wisembly platform records a series of statistics to measure your intervention, the understanding of the message and the interest of your audience in your presentation. Every interaction, every message, every reaction and every participation is counted to provide an accurate analysis of every second of your event.
Benefit from a complete reporting
The platform automatically generates a report with the highlights and the level of engagement of your audience via analytical tables and graphs, in order to synthesize the information.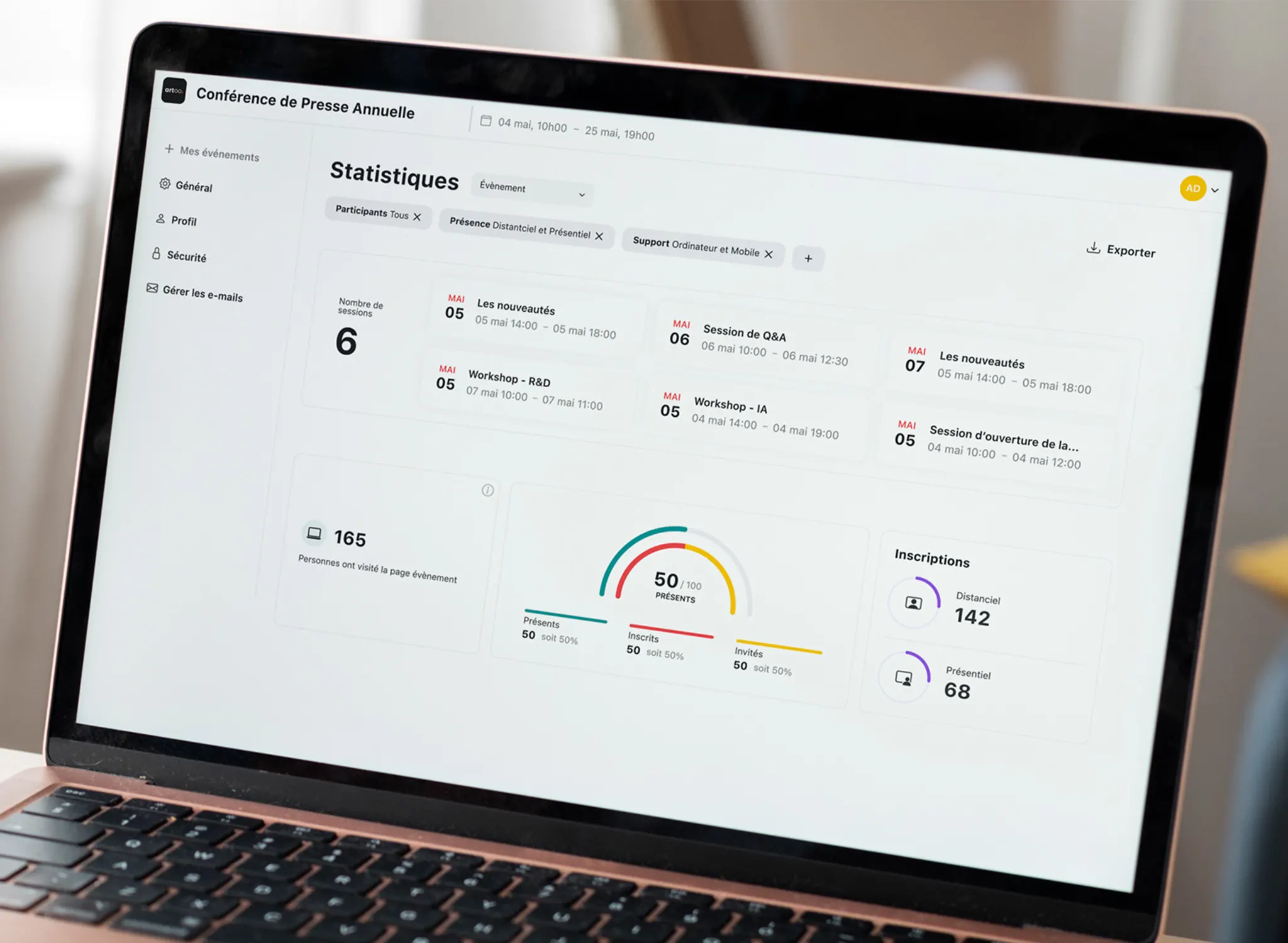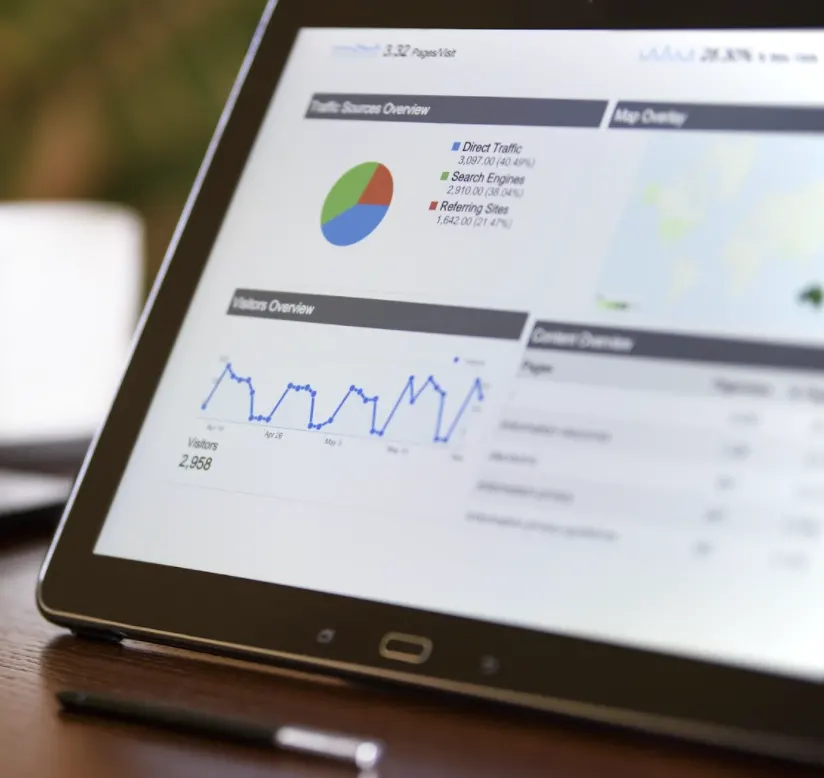 This report is divided into several segments: 
Global view: it gives you an overview of the number of participants present at your event, the number of messages exchanged and the number of reactions from your audience. In addition, each interactivity module is detailed in order to count the responses and better analyze them.
Engagement: it gives you many details about your interactions with your audience, but also a chronological view of the data to understand in detail the impact of your event on your audience.
Report: responses to questionnaires, number of participants, peak of interest... Many data are available and easily accessible in the form of a report.
Good to know: Wisembly by Mediactive has a pre-production team that allows you to make a custom video according to your needs. This service is available upon request.