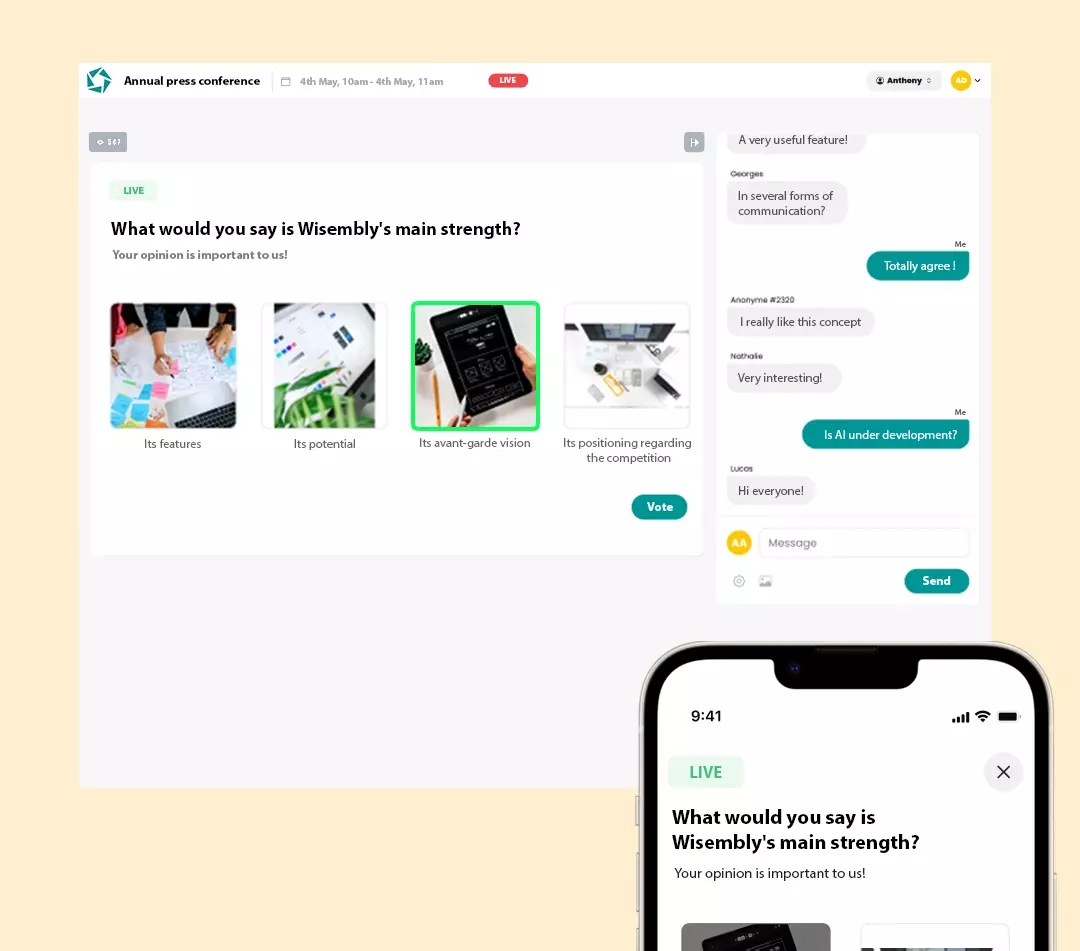 Quizzes, votes, questionnaires, word clouds... Make your event more dynamic with the many interactive modules designed to engage your participants! 
Wisembly offers many interactive tools to interact live with your audience. Whether on computer, tablet or mobile, they are all configurable from your dashboard:
The Wisembly platform features a chat that allows the audience to interact during the event. Participants can send each other messages and react with emoji.
This module allows you to poll your audience, ideal for gathering feedback!
There are six forms of voting available: the single choice question (the participant can choose only one answer from a list), the multiple choice question (the participant can choose several answers from a list), the rating (the participant assigns a score on a scale that you determine), the open question (the participant is free to answer with one or more words), the image vote (the participant votes among the proposed images), the ranking (the participant ranks the possible answers)
Nothing better to start a session! Ask your audience a question at the beginning of the event, and their answers will gradually appear on the screen in the form of a word cloud.
To test your participants' knowledge or to end on a lighter note: ask your audience a series of questions! You can display the answers at the end of the quiz, the ranking is determined by the correct answers and the time taken by each participant to answer.
Your participants can ask questions to the speakers via a dedicated module. The speaker can then see the different questions of the participants on his interface.
The satisfaction survey
At the end of your event, distribute a satisfaction survey to your audience in order to gauge the feelings of your participants!