Participate, present, share…
Reach a live and remote audience and schedule speaking engagements for up to 25 simultaneous speakers and up to 20,000 participants.
Give your participants the ability to appear on screen on demand and speak. Share your screen and presentations with a click. Create virtual rooms and group your participants by topic.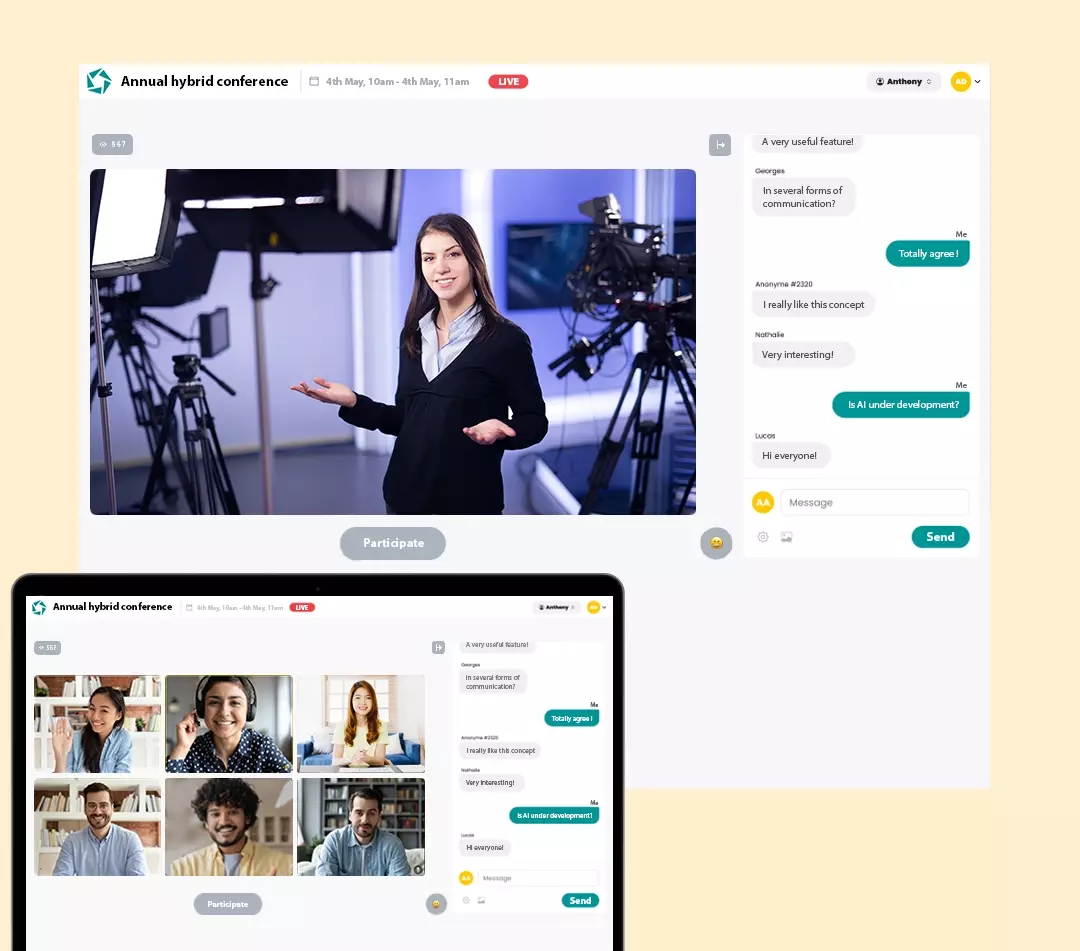 Plan for up to 25 simultaneous speakers and up to 10,000 participants!
Collaborative video 
Stream video in 1080p with low latency via your standard web browser from your computer, tablet or mobile.
Your collaborators have the opportunity to participate in your presentation to speak and exchange ideas.
Webinar 
Manage your participants and speakers: your audience connects to the link and accesses the interface. All documents and interactivity modules are shared directly on the participants' interface and easily accessible.
Virtual control room 
Modify the user interface live by changing the background, font and colors.
Add information banners with the name, first name and position of your participants as well as various stylized effects in the background.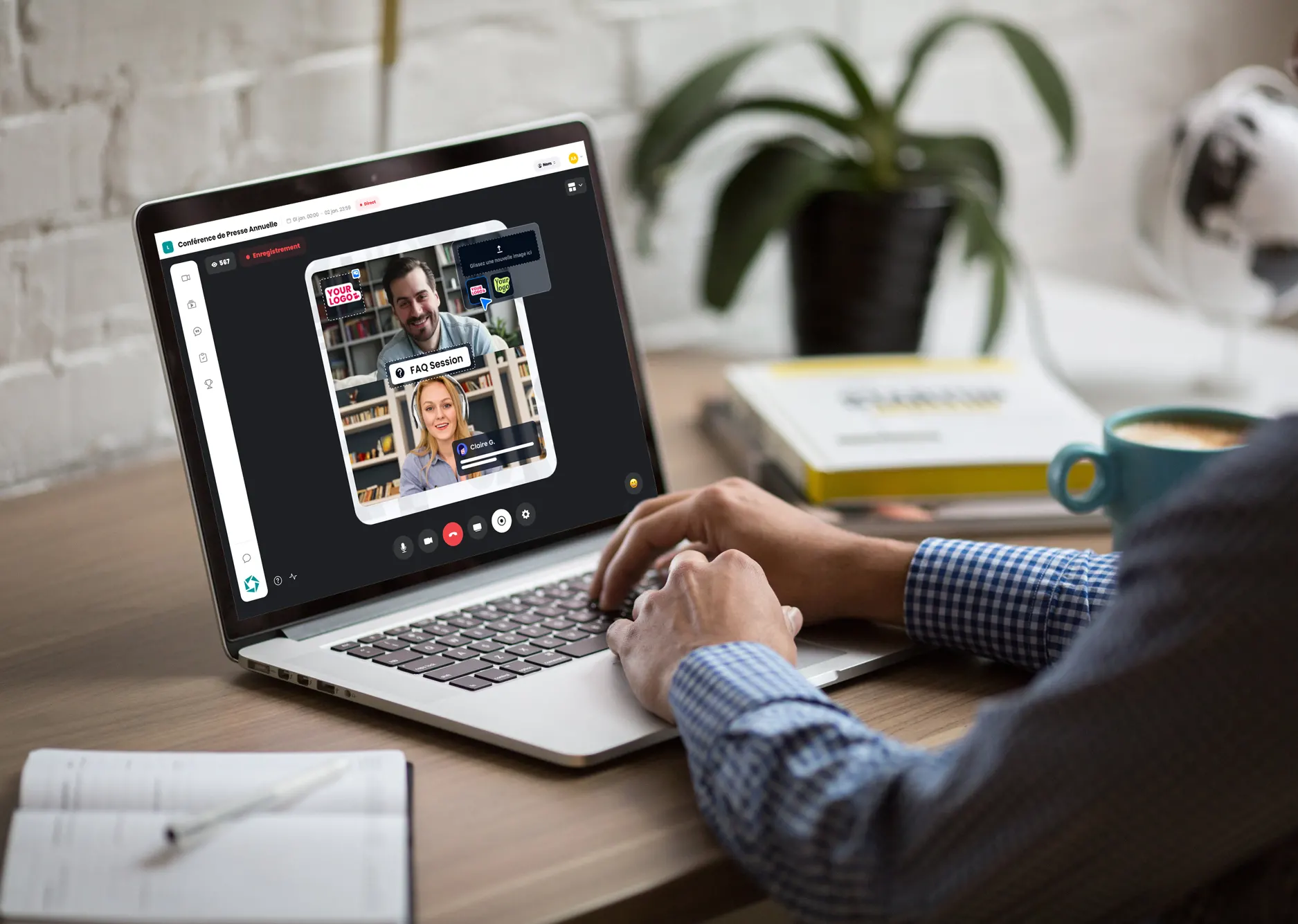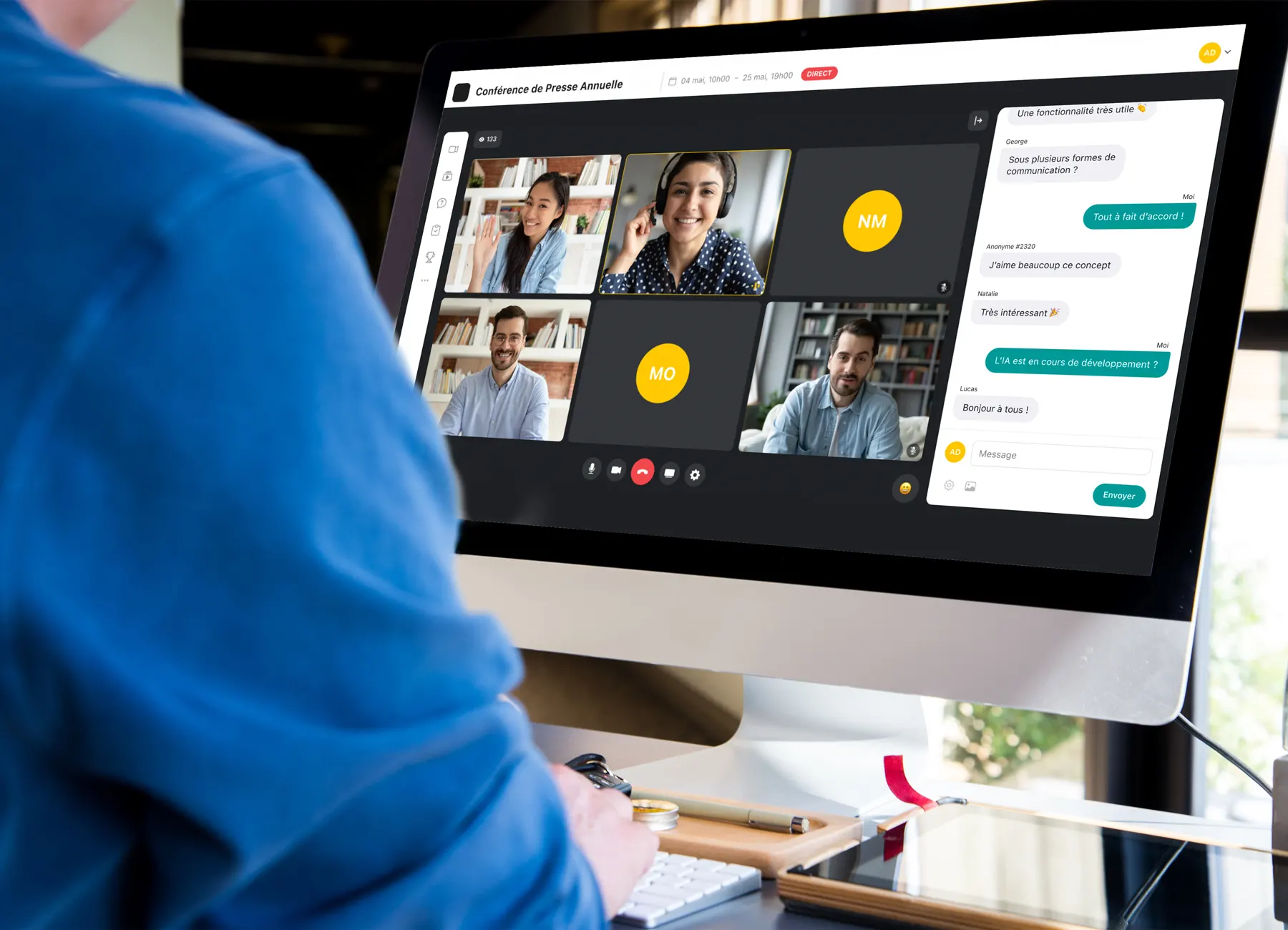 But Wisembly is also : 
Replay: your webinar is recorded by our platform so you can watch the replay after your online event is over.
Screen sharing: showcase your presentation to your participants from the platform.
Document sharing: share all the documents needed for your webinar with your participants from the platform.
No time limit: the platform does not impose any time limit on the event organizer.
Unlimited number of webinars: organize your webinars without limit with the Wisembly platform.
And of course, a completely secure connection!